Frenchs Green Bean Casserole, Yep THAT One! Oh Yum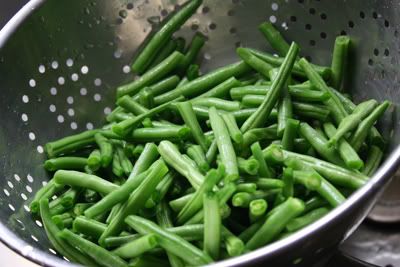 Frenchs green bean casserole has been everybody's family favorite for decades! If you're looking for that home made feeling, leave a colander with freshly washed beans in the sink. When something is this simple why not get extra credit for home cooking!? This green bean casserole rocks!
--------------------------------------------------
DIRECTIONS
1. Stop by the nearest grocery store.
2. Pick up a can of French fried onion rings.
3. Look on the back for recipe.
4. Buy all the ingredients you need.
5. Go home and make your casserole!
We suggest buying an extra can of onion rings so that you can nibble on them whilst making dinner...yummy, yummy!
Don't forget to READ THE LETTERS
that lead to this advice!

Return from Frenchs Green Bean Casserole Recipe to the home of Relationship Advice with Recipes and Spice